The Leibel Fein and Nomi Fein, Rabbi Richard J. Israel, and Jay E. Orlin Social Justice Fellowships
**Applications for the 2019-2020 fellowship are due by Friday, February 1, 2019.**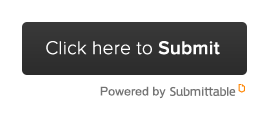 An extraordinary fellowship experience:
The NIF/Shatil Social Justice Fellowship is a one-of-a kind 10 month experience where fellows spend 4 days a week on the front lines of social change in Israel at a premiere Israeli non-governmental (NGO) social change organizations.
In addition to working on cutting-edge social justice issues with veteran activists, through monthly enrichment programs fellows will also have the added benefit of close contact with experts from Shatil, NIF's capacity building center and action arm. The program also includes periodic site visits designed to further develop the fellows' understanding of Israel, Israeli activism, and the their own role as activists both in Israel and at home.
Upon acceptance to the program, fellows will identify the NIF core issue area on which they would like to work. The program coordinator will work with each one to find the right placement. NIF core issues are:
Safeguarding Human Rights and Democratic Institutions
Shared Society and Combating Racism
Palestinian Society
Social and Economic Justice
Religious Freedom
Living expenses are covered by a modest stipend.