(this is a sponsored post on PCDN)
PCDN Folks,
Are you trying to figure out the best way to add mobile phones to a new health project? Thinking about a career switch in 2017? Looking to build skills in an exciting field? In need of new inspiration for an existing project?
We are one month away from our once-a-year flagship mHealth online certificate course and we're reaching out to you all for course content ideas and speakers. The course will run from February 6th – March 3rd.
We have an incredible lineup of speakers from the Red Cross, CommCare, mSurvey, Tula foundation and more.
This four week online certificate course will feature live interactive guest expert presentations with leading M&E practitioners, software developers, and data scientists. It will also include a unique hands-on learning environment with animated videos, technology demos, practical activities, networking events, immersive simulations and more.
Learn more here: https://course.tc/catalog/course/fea2b916-8ebf-4e11-bf93-3db84973a392
Use coupon code PCDN and get $50 off of the listed price.
Feel free to reach out with any questions!
Testimonials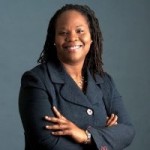 I would highly recommend TechChange's Mobile Phones for Public Health. The course brings together an impressive array of researchers and practitioners who are passionate about MobileHealth. The course utilizes impressive learning platform that is highly interactive and attracts a diverse cohort of participants from around the world. I absolutely love the learning platform.
– Dr. Kerry-Ann Hamilton, Howard University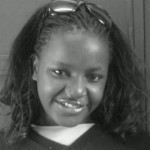 The course was well designed, useful to me who is engaged in mHealth activities in my country. I learned a lot of things, and I now am more knowledgeable on mHealth issues than before. For anyone to appreciate mHealth, you need to take this course which is an eye opener.
– Flora Hainde, Public Health (Senior Training Officer) FHI 360 – Zambia