Earth Holding, a Community Practice
April 17th, 2018
A truly revolutionary energy is on the rise, and it resides in community. As Earth Day approaches, we remember that holding the Earth in our hearts and defending her is a sacred duty and a community practice. Earth Holding comes from an ancient Buddhist text, the Lotus Sutra, and means to hold, to protect, to preserve the Earth.
We are so fortunate at Kosmos to be in deep connection with intentional communities around the world committed to healing the Earth. These include ecovillages, spiritual  centers, institutes, Transition Towns, tribal villages, urban collectives and many other places. In an electrifying article debuting in this newsletter, Martin Winiecki of Tamera Peace Research and Education Center in Portugal states it clearly:
"To truly heal this planet, we need the power of community, which is much more than simply a political coalition. Whenever people come together around a shared goal and practice solidarity, they connect with a power greater than the sum of their individual efforts. Thus, they're unified and driven by meaning, trust and possibility, able to overcome any obstacle."
Kosmos shares about the efforts and insights of intentional communities around the world. At places like Tamera in Portugal, Auroville in India, Findhorn Community in Scotland, and in thousands of 'learning labs' around the world, transformational models are emerging that hold the keys to our collective future as Earth Holders. Please subscribe to Kosmos Quarterlyto stay connected!
VIDEO | Defend the Sacred
Recently, Tamera Peace Research & Education Center in Portugal hosted a first international activist gathering under the headline "Defend the Sacred". Moved by what had happened at Standing Rock they brought together Indigenous elders and youth from North America, thought leaders, wisdom carriers, healers and above all activists from many different countries.
Kosmos Advising Editor, Martin Winiecki delivered these beautiful Opening Remarks:
Tamera is continuing to facilitate a growing global alliance in the spirit of "Defend the Sacred," in which activists from around the world can develop a shared platform and have annual gatherings to:
build a planetary community based on mutual support and profound trust,
develop and deepen a shared vision for a post-capitalist world,
create common strategies and collaboration toward system change,
anchor ourselves together in the experience of the sacred,
create a safe and protected space for healing and reconciliation work.
Learn more about plans for 2018 at Tamera.
Mobilizing the World to End Plastic Pollution
A message from Earth Day Network president, Kathleen Rogers
"Earth Day is now a global event each year, and we believe that more than 1 billion people in 192 countries now take part in what is the largest civic-focused day of action in the world.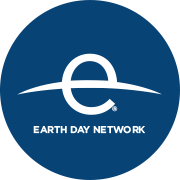 It is a day of political action and civic participation. People march, sign petitions, meet with their elected officials, plant trees, clean up their towns and roads. Corporations and governments use it to make pledges and announce sustainability measures. Faith leaders, including Pope Francis, connect Earth Day with protecting God's greatest creations, humans, biodiversity and the planet that we all live on.
Earth Day Network, the organization that leads Earth Day worldwide, today announced that Earth Day 2018 will focus on mobilizing the world to End Plastic Pollution, including creating support for a global effort to eliminate single-use plastics along with global regulation for the disposal of plastics. EDN will educate millions of people about the health and other risks associated with the use and disposal of plastics, including pollution of our oceans, water, and wildlife, and about the growing body of evidence that decomposing plastics are creating serious global problems.
From poisoning and injuring marine life to the ubiquitous presence of plastics in our food to disrupting human hormones and causing major life-threatening diseases and early puberty, the exponential growth of plastics is threatening our planet's survival. EDN has built a multi-year campaign to End Plastic Pollution.  Our goals include ending single-use plastics, promoting alternatives to fossil fuel-based materials, promoting 100 percent recycling of plastics, corporate and government accountability and changing human behavior concerning plastics."
In the Light | Kosmos Advising Editor, Martin Winiecki
"I'm aware that we live in times of rapid, accelerating change and that alongside the unimaginable suffering of people, animals and nature, there's a revolutionary awakening taking place in this world. I'm convinced that my generation will be able to abolish war, oppression and injustice if we can unite the many groups working for a better world in a common vision for the future." – Martin Winiecki
Martin'e words inspire us and lift our hearts. For indeed it is Martin's generation of young visionaries and activists who will build the new Planetary Community.  Martin is a networker, activist, writer, and leader of Tamera's Institute for Global Peacework. He is also a member of our Editorial Circle, an  intentional group of authors, artists, and culture hackers who have come together for 100 days of reflection and conscious conversation to midwife the inaugural edition of Kosmos Quarterly, arriving June 15.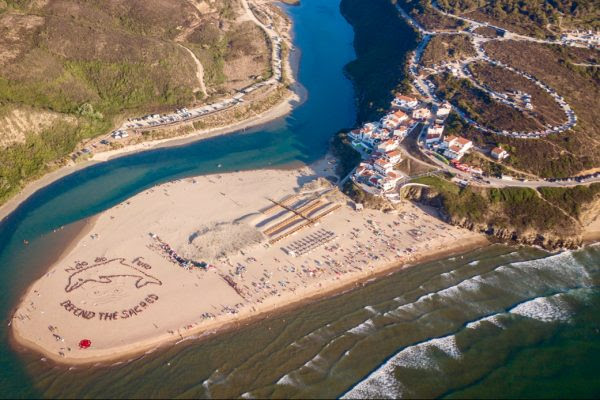 Sacred Activism | Movement for Global Healing
By Martin Winiecki, for Kosmos
"Activism doesn't become "sacred" merely because it works "on behalf of" something sacred; but by recognizing, honoring, embodying and celebrating the inherent sacredness of all that lives – which isn't anywhere beyond this world, but right here. Sacred activism challenges us to make a choice at every moment, to decide for life, for solidarity and for trust despite the temptation of an overwhelming field of fear, greed and hatred."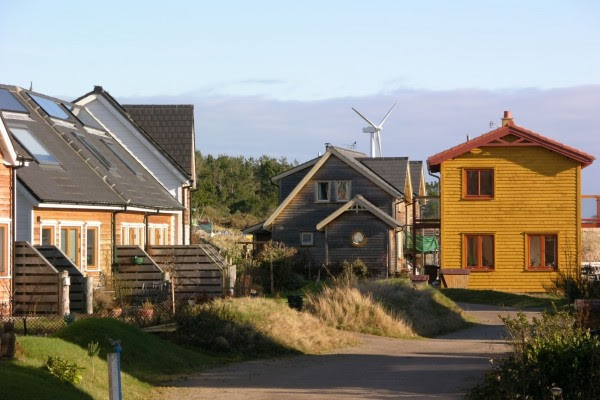 Kosmos Classic | Ecovillages: Design at the Edge
By May East
Published in Spring | Summer 2008
"Some day, after we have mastered the winds, the waves, the tides and gravity, we shall harness the energies of love." – Teilhard de Chardin
Ecovillages are laboratories of human relations, in which we test the power of new systemic thinking to bring about necessary changes in the local and global economic, social and ecological environments.
Subscribe
PUBLISHED BY ANJAN K. SAMAL AT PCDN GLOBAL NETWORK BEING A PROUD MEMBER & WRITER  OF THE GLOBAL CITIZEN INITIATIVE- COSMOS